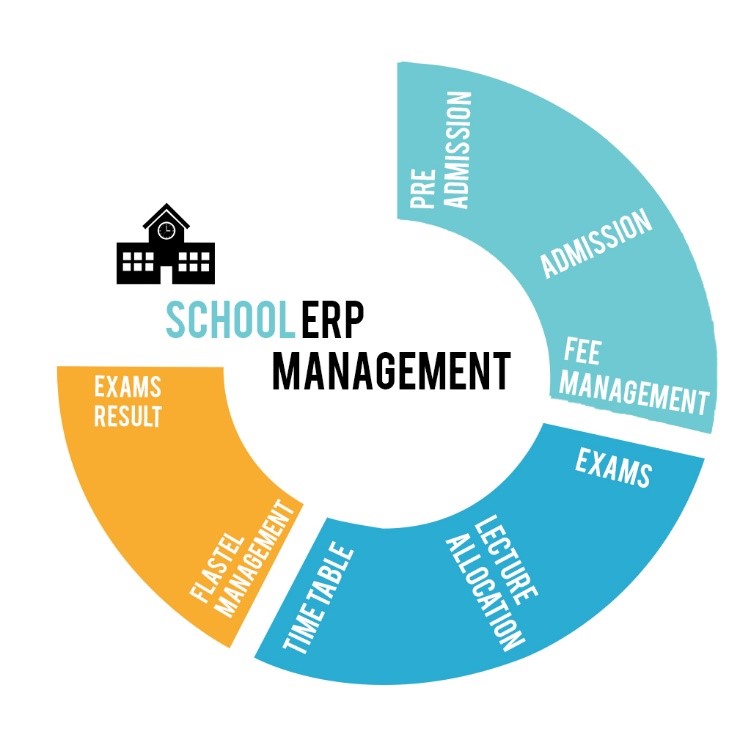 Managing your campus has never been so simple and easy as our ERP solution helps organizations and institutes to manage the entire campus operations, administration in very efficient yet effective manner.
Key Features
Our solution is highly scalable, robust that it can facilitate institutions with meeting latest trends and can help meeting the challenges of continuous changes of market demands.
High flexibility is the key feature that provide smooth transition to a digital world based upon customers' requirements and provide improvement in process.
The output expected from any system is reports that helps to make better decisions and develop institutional strategy. Our ERP solution puts the power of actionable information in your hands.
We provide top quality support service system where our dedicated team helps us to make our relationship stronger with our customers by providing high quality of services and that is our key strength.
Key modules:
Profiles Information Management
Institution/College Setup Module
Admission Management
Student Information Management
Teacher Information Management
Performance Information Management
Class Management
Time Table Management
Attendance Management
Faculty Allocation
Examination and Mark Sheet/Results Management
Completion Management
Calendar Management
Integration with Accounting Module
Financial Module
Financial and Accounts Management
Payroll Management
Fees Management
Expense Management
Inventory Management
Extra modules
Hostel Accommodation Management
Transport Management
Resource Booking Management
Reporting Module
System Admin
Dashboard and Reports
SMS Notification and SMS Results